Cataract Awareness Month in June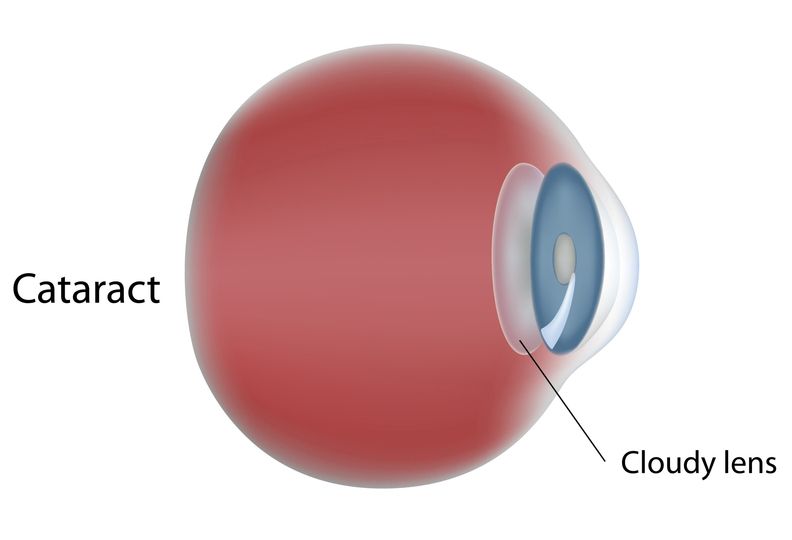 White Plains, New York - June is Cataract Awareness month, and Dr. Howard S. Kornstein of Maple Eye and Laser Center wants to help patients understand how cataracts can be treated and prevented. This common eye health issue can lead to vision loss and even blindness, which is why raising awareness about cataracts is an important step in helping people get the treatment they need. This nationwide awareness campaign will also help people take common sense precautions to preserve their vision in the years ahead.
About Cataracts
Cataracts are the leading cause of blindness throughout the world.
The condition occurs when the clear lens of the eye become opaque and cloudy. It's been estimated that 24 million Americans over the age of 40 have cataracts, which is roughly 7 percent of the country's total population.
Eye injuries, excessive/prolonged sun exposure, and the natural aging process are some of
the most common causes of cataracts
. Major risk factors for cataract formation include smoking, consumption of alcoholic beverages, high blood pressure, diabetes, and a family history of cataracts.
Offering Information on Treatment Options
When patients visit Maple Eye and Laser Center, a full examination will be conducted to determine the ideal treatment option for their cataracts.
The most common treatment option for fully formed cataracts is
cataract surgery, in which the surgeon removes the clouded lens
and replaces it with an intraocular lens (IOL). For patients with minor cataracts,
non-surgical or minimally invasive treatments for cataracts
may be recommended instead.
Discussing Medical Insurance and Financing Options
Dr. Kornstein and the Maple Eye and Laser Center will be more than happy to go over various insurance and payment option matters in greater detail during the consultation process. This will allow patients to make smart choices about their treatment needs that do not result in a financial burden.
Providing Patients with Tips for Cataract Prevention and Detection
In addition to discussing treatments for cataracts, the Maple Eye and Laser Center team will also provide patients with
a list of cataract symptoms and warning signs
, as well as tips for cataract prevention. Patient education is always a key part of great patient-centered eye care, which is why Maple Eye and Laser Center makes patient education such an integral part of
routine eye care services and vision exams.
About Cataract Awareness Month
Cataract Awareness Month was started by Prevent Blindness America. Founded in 1908, Prevent Blindness is a non-profit group that provides free information on eye care and eye health matters with the aim of saving people's eyesight.
Prevent Blindness achieves its goals through various forms of involvement and outreach, including a combination of eye exams, public education, vision research, community programs, and political advocacy.
Contact Maple Eye and Laser Center
To learn more about cataracts and various options for treatment and prevention,
contact Maple Eye and Laser Center
. The White Plains and Manhattan offices can each be reached by using the information provided below.
Maple Eye and Laser Center - Westchester Office
61 Maple Avenue
White Plains, New York 10601
(914) 948-5157
Maple Eye and Laser Center - Manhattan Office
20 East 46th Street, Suite 501
Manhattan, New York 10017
(914) 948-5157
Author:
Date:
2023-11-30
The beauty of the human body is its ability to convert the food we consume into energy and building blocks. What we eat not only fuels our bodies but also feeds each cell, tissue, and organ, including our eyes. This remarkable organ, which allows us to perceive the world around us, can benefit greatly from a well-balanced, nutrient-rich diet.