Drastically Improve Vision with LASIK Surgery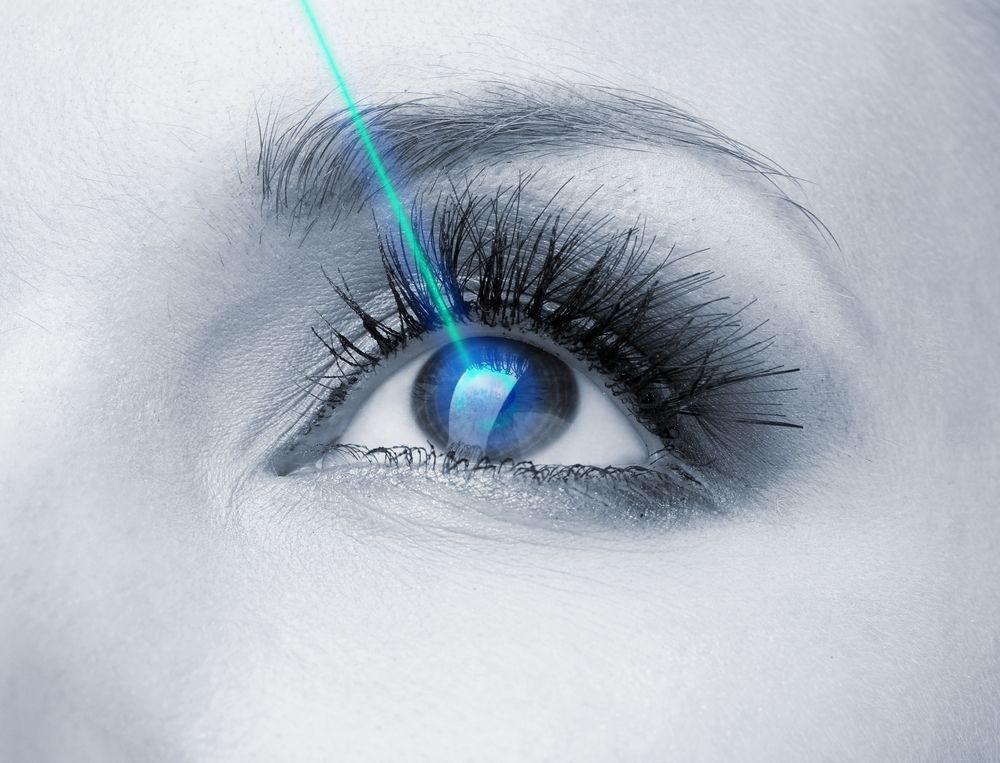 It is easy for those without vision impairment to take clear vison for granted. But when you have to rely on glasses or contact lenses to get your vision in focus, you know how great it would be to enjoy clear, crisp vison without the use of prescription lenses. LASIK surgery addresses abnormalities of the cornea and allows patients to experience long-term treatment of visual problems such as nearsightedness, farsightedness, and astigmatism. LASIK has become the standard in laser vision care because it is a safe procedure that has been proven to be highly effective. The LASIK success rates for our White Plains patients make it clear that LASIK is a great choice for vision correction.
How Successful Is LASIK?
As with all surgeries, LASIK carries a risk of complication, and there is no guarantee that the procedure will be a success. However, the success rate of completed LASIK procedures is overwhelmingly positive. Dr. Howard S. Kornstein himself has a proven record of success, with roughly 96 percent of patients achieving their desired vision results (which is typically a visual accuracy of 20/20 or better).
Will I Still Need Prescription Lenses?
One of the most common questions we hear from patients is "will I still need prescription lenses after LASIK surgery?" Again, there are no guarantees, but in most cases, patients will be completely free of glasses or contact lenses once they have recovered from their LASIK procedure. Those patients who do require the use of prescription lenses after treatment should only need them in rare cases or for very specific situations. For example, patients who suffer from presbyopia (a vision problem that is a result of aging) may still require reading glasses.
How to Ensure LASIK Success
Based on surgical results, it is highly likely that a LASIK procedure will be successful. Still, there are steps that can be taken to further ensure that the results of LASIK surgery will be successful. Below are some precautions that should be taken by patients undergoing LASIK treatment:
Choose the right surgeon: Be sure to look for a surgeon, such as Dr. Kornstein, who has training and experience in LASIK surgery. Ask about the surgeon's personal success rate with LASIK.
Discuss health history: One of the greatest factors that can affect LASIK success is the patient. We take great care to determine if a patient is a good candidate for LASIK, but it is important that you be honest with your eye doctor regarding health history and any present health conditions that may affect the results of treatment.
Follow pre- and post-operative instructions: Dr. Kornstein will provide thorough pre- and post-operative instructions regarding preparation for surgery and eye care after treatment. It is important to follow all of these instructions to give yourself the best chance of avoiding complications and achieving successful LASIK results.
Contact Us
If you desire effective, long-term vision improvement, LASIK surgery is truly one of your best treatment options.
Contact us to learn more
about this laser eye surgery and to find out if you are an ideal candidate for treatment. We look forward to hearing from you!
Author:
Date:
2023-11-30
The beauty of the human body is its ability to convert the food we consume into energy and building blocks. What we eat not only fuels our bodies but also feeds each cell, tissue, and organ, including our eyes. This remarkable organ, which allows us to perceive the world around us, can benefit greatly from a well-balanced, nutrient-rich diet.