Why do Eyeglass Lenses Turn Yellow?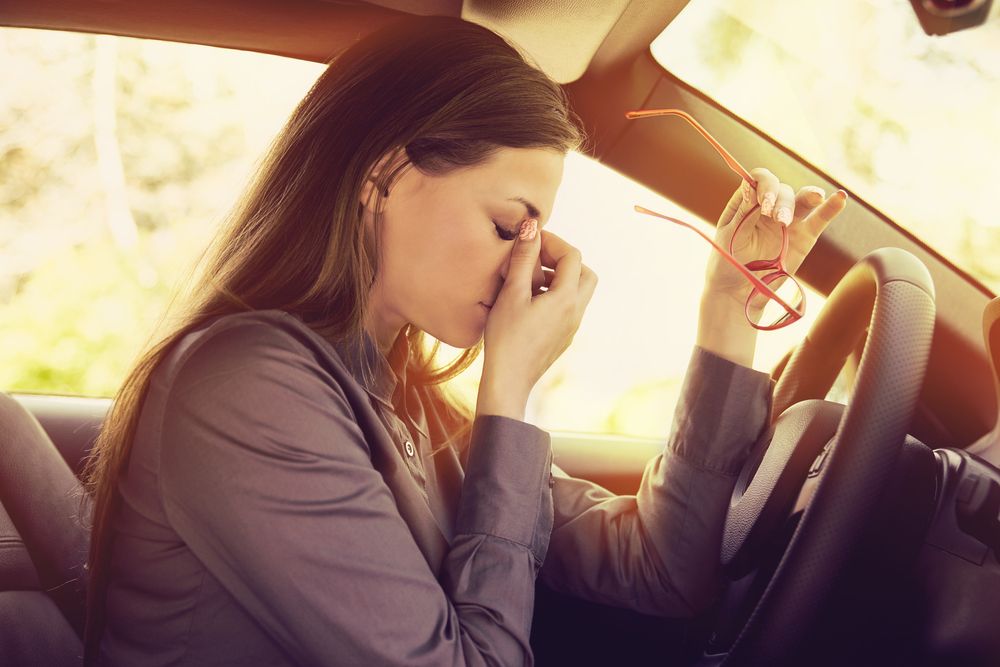 If you require the use of prescription eyewear to be able to see properly, and your prescription doesn't change regularly, you may have had the same pair of glasses for some time. If this is the case, you might also have noticed a slight yellowing of the lenses that wasn't there before.


Tinted lenses are now a very popular option among eyeglass wearers. Not only can tinted lenses give your glasses a unique and individual style, they have also shown to be medically beneficial for some patients. Some of the options available include:
Transition lenses: these lenses react to the amount of light that they are exposed to and allow you to combine the benefits of prescription sunglasses with regular glasses.
Dark tints: including dark green or grey, these help mute brightness and protect your eyes from glare. They can also help enhance color perception.
Bright tints: bright tints such as rose, light brown and yellow can provide UV protection for your eyes, as well as improved clarity. They can also help filter out the harsh blue light that emanates from mobile devices such as iPads and smartphones.


While tinted lenses are a desirable statement and useful element of modern eyeglasses, if your pair originally began life with completely clear lenses, sudden yellowing can be concerning.


So, why do eyeglass lenses turn yellow?
Eyeglass lenses can be created from a variety of different materials. While in the past they were almost always glass, today, most are made from high-tech plastics. Some of the most common varieties of lens include:
- Polycarbonate, a very popular, impact-resistant lens.
- Trivex, which is particularly thin and lightweight while still impact-resistant.
- Aspheric, lenses which have various degrees of curvature
- Photochromic, a type of transition lens encompassing the benefits of prescription eyeglasses and sunglasses.
- High-index plastic, which are primarily used for patients who need a strong prescription.
When an originally clear lens begins to take on a yellow tint, it is generally considered to be a sign of age-related wear and tear. There are several reasons given for this change. In particular, this sort of yellowing is attributed to exposure to sunlight. This is because the sun can cause certain chemicals used in the plastics that create eyeglass lenses, to turn them yellow. Other studies point to the oxidization of the plastic triggering a reaction that sees the lenses begin to take on a yellow tinge.


Can I reverse the yellowing of my eyeglass lenses?
Unfortunately, while there are some tips online that show a way to remove yellow from other types of plastic, such as car tail light lenses, it is generally agreed that the yellowing of your lenses cannot be reversed without causing considerable damage to your eyeglasses.
As such, we recommend that you speak to your optician about commissioning a new pair to be made. However, if it has been a while since your last eye test, ensure that you get an up to date one completed before you get your new eye glassesmade, so that you can be certain your prescription is correct.
If you have a pair of eyeglasses with yellowed lenses, or if you have any questions about tinted lenses, our highly experienced team of doctors are on hand to help. With more than half a century of experience between them, our revered and board-certified doctors can address every type of optical need, from a simple eye examination to laser surgery. Please do not hesitate to get in touch to schedule your appointment today, by calling 914-948-5157 or visiting our modern, comfortable offices based in Manhattan and White Plains, NY.

​​​​​​​
Author:
Date:
2023-11-30
The beauty of the human body is its ability to convert the food we consume into energy and building blocks. What we eat not only fuels our bodies but also feeds each cell, tissue, and organ, including our eyes. This remarkable organ, which allows us to perceive the world around us, can benefit greatly from a well-balanced, nutrient-rich diet.