Comprehensive Ophthalmology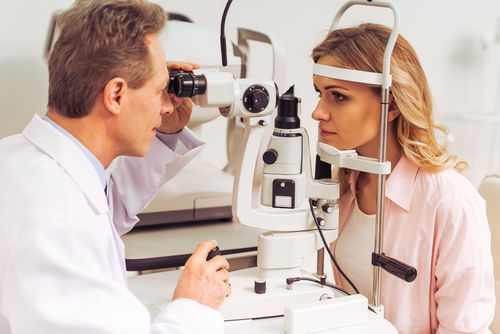 Our vision is something that is easily taken for granted and not something we often consider when it comes to looking after our general health and wellbeing. It is also extremely delicate, which is why eye care needs to be entrusted to absolute professionals. Thankfully many ophthalmologists are now able to provide comprehensive, speciality ophthalmic care at the highest level.

Comprehensive ophthalmology services include routine eye checks, screening, evaluating any damage to the eyes, diagnosis of eye-related conditions, or the monitoring of problems such as:
​​​​​​​
- Age-related macular degeneration
- Blurred vision
- Cataracts
- Conjunctivitis
- Diabetic retinopathy
- Dry eyes
- Floaters
- Glaucoma
- Paediatric and adult strabismus
- Thyroid eye disease

If we believe it is necessary, we may recommend surgery as the most appropriate course of action for your specific ocular needs. Many surgeries, such as those to treat cataracts or glaucoma, may be able to be carried out in-house by our specialist teams. However, in some cases it may in your best interests to refer you to an alternative specialist who will be better placed to assist you.

To find out more about ophthalmology services, please get in touch with us at Maple Eye and Laser Center in White Plains and Manhattan NYC and we will be happy to assist you.

Author:
Maple Eye and Laser Center
Date:
2022-09-06
Eye flashes and floaters occur when the eye's gel-like fluid (vitreous) shrinks naturally with age. Flashes appear in the field of vision like a camera flash or lightning, while floaters appear like small shapes.