Difference Between an Ophthalmologist, Optometrist, and Optician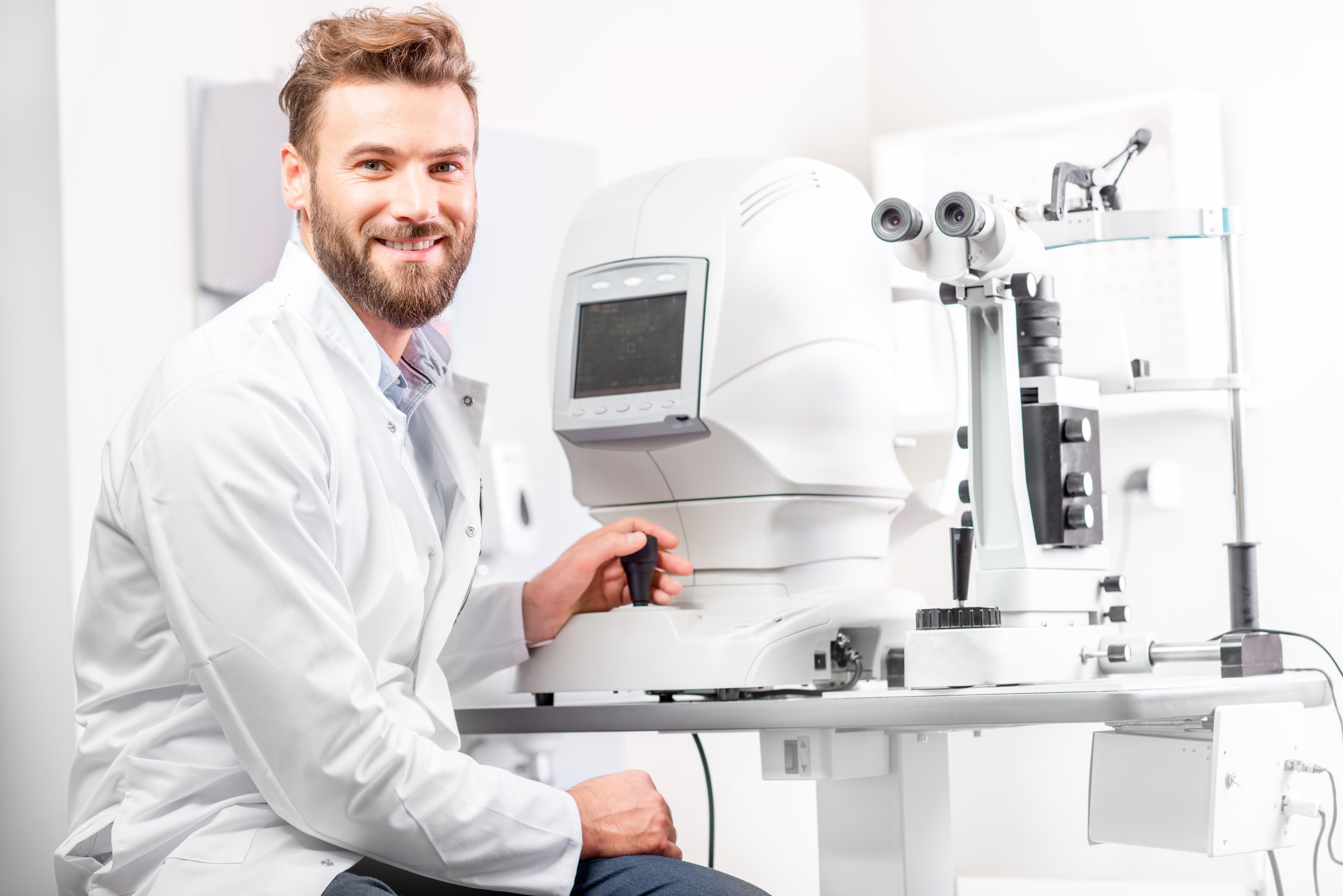 If you require an eye exam or help with your eyesight, you should find someone qualified to provide eye care. Depending on your needs, you can consult one of three eye health professionals:



Ophthalmologist.

Optometrist.

Optician.


They all play a vital role in providing the best eye care and helping people see clearly. But contrary to what most people think, they are not all doctors and do not perform the same role. It is helpful to understand the distinctions between the three.
Eye Care Professionals


Ophthalmologists, optometrists, and opticians are health professionals who provide eye care. They differ in their education, qualifications, specialty, and functions. If you require basic eye care, you need an optometrist to examine, diagnose, and treat your condition.

If you require surgery or have a severe eye condition that requires specialized care, you need an ophthalmologist. In many cases, optometrists recommend ophthalmologists when their patients require specialized care. Opticians offer customer service in vision clinics or optometry clinics.
An Ophthalmologist


Ophthalmologists are eye doctors who can perform medical and surgical procedures to treat eye conditions. Eye doctors must attend medical school and complete a residency in that course. After completing a bachelor's degree, they obtain four additional years in medical school.

Eye doctors can diagnose and treat a wide range of eye diseases. They can also prescribe medications and fit lenses. These are services also offered by optometrists.
An Optometrist


Optometrists are primary care providers for routine eye issues. They examine, diagnose and treat eyes. Apart from performing exams, they also prescribe and dispense vision correction lenses. They can detect eye diseases and abnormalities and prescribe medications.

Optometrists have a doctor of optometry (OD) and three or four years of college. They complete four years of optometry school. They do not perform complex surgery or treat some eye diseases.
An Optician


Opticians are not eye doctors and cannot perform eye exams, diagnose, or treat eye conditions. They usually work in an optometrist's office and can answer general eye care questions, but they cannot write prescriptions.

They are technicians responsible for fitting vision-correcting devices such as eyeglasses and contact lenses. The position requires the shortest level of training. Most opticians have a year or two of post-high-school training, and many are licensed to practice.
Choosing the Right Eyecare


When choosing an eye care provider, you should determine your required service. If you want to schedule a routine eye exam or refill your eyeglass prescription, you need an optometrist. Visit an ophthalmologist for medical or surgical treatment for serious eye conditions such as laser surgery, cataracts, or glaucoma. An optician in your optometrist's office can help get your lens prescription adjusted or filled.

These three eye professionals play a vital role in eye care, but their expertise and levels of training differ. Various eye diseases can result in vision loss. A comprehensive eye exam conducted by an ophthalmologist can detect eye diseases in the early stages. Early detection is vital for effective treatment.


For more on the difference between an ophthalmologist, optometrist, and optician, visit Maple Eye and Laser Center at our office in White Plains or Manhattan, New York. Call 914-948-5157 to book an appointment today.
Author:
Maple Eye and Laser Center
Date:
2023-09-15
Corrective eye surgery, also known as laser vision correction, refers to a surgical procedure that helps to improve or correct vision problems. There are various procedures, most involving cornea reshaping, the clear front portion of the eye that affects how the eye focuses light on the retina.