Knowing Your Treatment Options for Presbyopia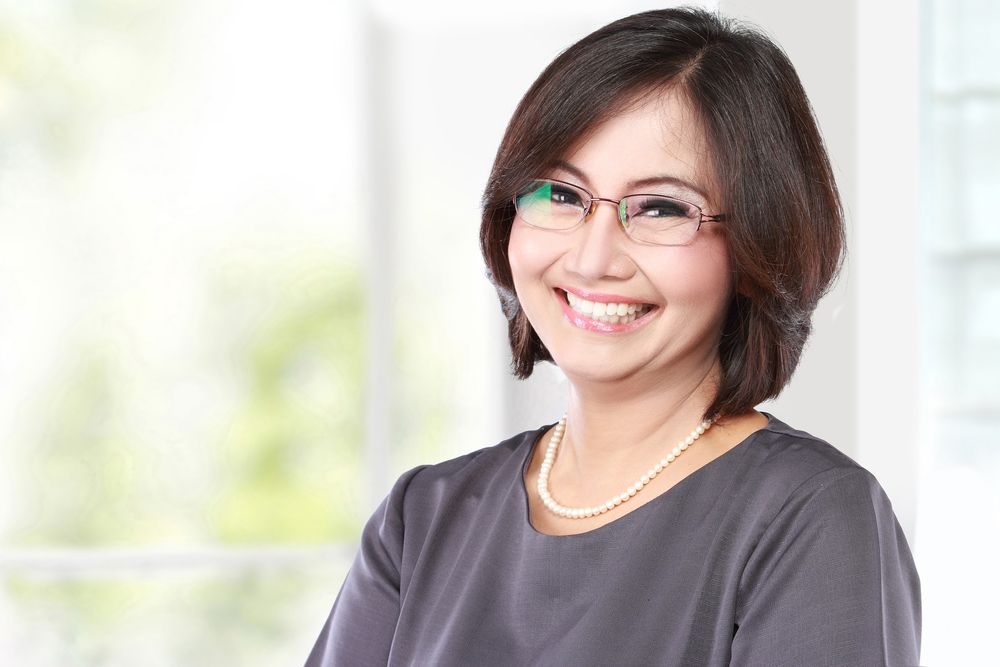 When patients visit the team at Maple Eye and Laser Center, they know that they are in the capable hands of leading eye care specialists in the White Plains area. We offer advanced eye care services that improve vision and health, always with a focus on a patient's long-term wellness.

Many patients who come to our practice have issues with vision loss as they get older. One of the leading causes of this is presbyopia, which we'd like to cover in brief right now.
About Presbyopia
Presbyopia refers to a type of age-related farsightedness (hyperopia). The condition occurs when the lens of the eye hardens and loses flexibility. This makes it more difficult for people to see objects that are nearby.

This condition is a natural part of getting older and all people will experience it to a certain degree.
When Does Presbyopia Typically Occur?
In most people, presbyopia will start to occur around their mid-40s and beyond. When you notice greater difficulty seeing objects at a distance or reading signs, it a good idea to see an eye care specialist about your issue.

There are many surgical and non-surgical treatments for presbyopia, and patients often have many options when it comes to improving the overall quality of their vision and eye health.
Corrective Lenses for Presbyopia
By corrective lenses we mean the use of glasses or contact lenses to improve the overall ability to see. Some patients may be better served through the use contacts, while others may prefer bifocals or traditional glasses. If bifocals aren't ideal for you and your needs, it is possible to have two pairs of glasses, one for near vision and another for distance needs.
Monovision LASIK for Presbyopia
Another option to consider for presbyopia is monovision LASIK. This refers to the use of refractive surgery to correct just one of the patient's eyes. By doing this, the corrected eye is able to address near vision while the other is fine for distance.

Good candidates for monovision LASIK are people who have regularly shaped corneas and are in good overall health. Since monovision correction can be difficult to get used to, patients are typically given a contact lens to try out what monovision is like. This lets patients find out if monovision really is the right option for their needs.
Intraocular Lenses (IOLs) for Presbyopia
Another good option to consider is the use of intraocular lenses (IOLs). IOLs are artificial lenses that are used to replace the natural lens of the eye when it has lost flexibility. IOLs function just as a natural lens of the eye would, restoring vision in the process.

Ideal candidates for IOLs will be in good health and have realistic expectations about what IOLs can achieve.
Which Presbyopia Treatment Is Right for Me?
There are numerous considerations for determining the ideal treatment for a patient. This includes the health and condition of the eyes, the goals of the patient, and the patient's financial situation. All of these matters can be discussed in greater detail during the consultation process.
Contact Maple Eye and Laser Center
For more information about treating presbyopia and addressing various kinds of age-related problems, be sure to contact our vision correction and eye care center today. The team at Maple Eye and Laser Center will help you undergo the best treatment for you and your needs.
Author:
Date:
2023-11-30
The beauty of the human body is its ability to convert the food we consume into energy and building blocks. What we eat not only fuels our bodies but also feeds each cell, tissue, and organ, including our eyes. This remarkable organ, which allows us to perceive the world around us, can benefit greatly from a well-balanced, nutrient-rich diet.