Meet Your New York Professional Eye Doctors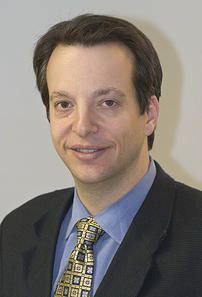 Howard S. Kornstein, MD
Howard S. Kornstein, MD is one of the most experienced refractive surgeons in the Tri-State area and was one of the first New York ophthalmologists to have his own vision corrected with LASIK. Dr. Kornstein graduated from Brown University and Brown University Medical School. After training at Harvard in Internal Medicine, he completed a residency in Ophthalmology at New York University Medical Center. Dr. Kornstein then did an extra fellowship year of subspecialty training at NYU in Cornea and Refractive Surgery. He is board-certified by the American Board of Ophthalmology. Dr. Kornstein serves as Clinical Instructor in Ophthalmology at Mount Sinai School of Medicine and Adjunct Assistant Professor of Ophthalmology at New York Medical College. Dr. Kornstein has performed over 17,000 successful laser vision procedures (LASIK, LASEK, PRK) using the VISX Star S4 excimer laser, which has wavefront capability for customized treatments. Dr. Kornstein also treats keratoconus using Intacs corneal inserts and was the first New York ophthalmologist to combine Intacs with the Intralase laser for a safer, more precise surgery. He performs no-stitch cataract surgery and is certified to implant multifocal and toric intraocular lenses. He also implants phakic intraocular lenses for high myopia. Dr. Kornstein is affiliated with Mount Sinai Medical Center, White Plains Hospital and Westchester Medical Center and is a Fellow of the American Academy of Ophthalmology. He is also a member of the American Society of Cataract and Refractive Surgery and the New York Intraocular Lens Implant Society.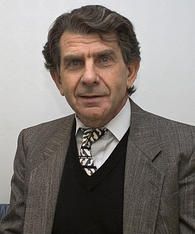 Henry C. Oksman, PhD, MD
Henry C. Oksman, PhD, MD, a board-certified ophthalmologist, has been providing excellent medical and surgical eye care in Westchester for over twenty years. Dr. Oksman was initially educated at City College of New York and received a Bachelors in Electrical Engineering before graduating with a PhD degree in Electro-Optics from the Polytechnic Institute of Brooklyn. His background in the sciences and work with a cardiologist motivated him to pursue a carrier in medicine and research. Dr. Oksman received his medical degree at Albert Einstein College of Medicine, Bronx, New York. After internship in internal medicine at Einstein's Montefiore Hospital, he completed a three-year residency in Ophthalmology at Mount Sinai Hospital and Medical Center, New York. Dr. Oksman has continued educational and research projects while in private practice. He is Clinical Instructor of Ophthalmology and Visual Sciences at Albert Einstein and Mount Sinai Hospitals. In pursuit of his research, he obtained a grant from the National Institute of Health. His work yielded numerous U.S. and foreign patents in Ophthalmology and Visual Science with many scientific publications and international presentations. Dr. Oksman clinically combines his science and medical degrees to treat patients with an out-of-the-box attitude to disease diagnosis. His science background also affords him a unique perspective on the surgical world and his cataract surgical techniques are performed in a meticulous fashion that gives patients superb results.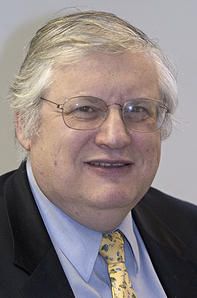 Jacob D. Rosenbaum, MD
Jacob D. Rosenbaum, MD, Associate Clinical Professor of Ophthalmology at Mount Sinai School ofMedicine,specializes in medical and surgical treatment of diseases of the retina, macula and vitreous. He is a board-certified ophthalmologist who received his undergraduate and medical degrees at the University of Munich. He completed a medical internship and residency in Ophthalmology at State University of New York Downstate Medical Center. He then completed a fellowship in Vitreoretinal Diseases and Surgery also at SUNY Downstate. He has been teaching residents and medical students at Mount Sinai since 1978 and also serves as adjunct clinical professor at SUNY College of Optometry. Dr. Rosenbaum is a Fellow of the American College of Surgeons and a Fellow of the International College of Surgeons as well as a member of the American Medical Association, the American Academy of Ophthalmology, the New York State Medical and Ophthalmological Societies and the Brooklyn Ophthalmological Society. He is trained in the most advanced techniques to treat diabetic retinopathy, macular degeneration, retinal detachments and other vitreoretinal diseases. Dr. Rosenbaum performs comprehensive retinal examinations and also evaluates the retina with optical coherence tomography, B-scan ultrasonography and fluorescein angiography.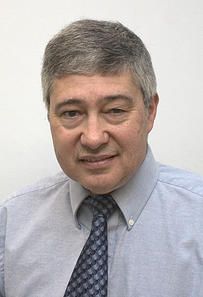 Michael Lolya
Michael Lolya received his medical training as a Physician Assistant in the U.S. Army at Baylor University in the early1970s. He has worked in several areas of medicine including general surgery, neurophysiology and cardiac surgery. He settled into Ophthalmology in 1978 and worked with several physicians in the early development of both refractive surgery and cataract/lens implant surgery. He has worked at Maple Eye since 1986 where he is involved in diagnostic procedures, ophthalmic photography and patient care. Michael also works with physicians in the operating room, where he assists in ophthalmic surgery. In addition, Michael works at Weill-Cornell Medical School as a teaching associate in physical diagnosis.
PROFESSIONAL AFFILIATIONS
GET IN TOUCH WITH US
914-948-5157
Mon

day

8:00am - 5:00pm
Tues

day

11:00am - 7:00pm
Wednes

day

8:00am - 5:00pm
Thurs

day

8:00am - 5:00pm
Fri

day

8:00am - 5:00pm
Satur

day

By Appointment Only
Sun

day

Closed
Available for Emergencies
Please contact us if you have a question, or would like to schedule an appointment. We look forward to hearing from you soon.