What to Expect From Radiesse Fillers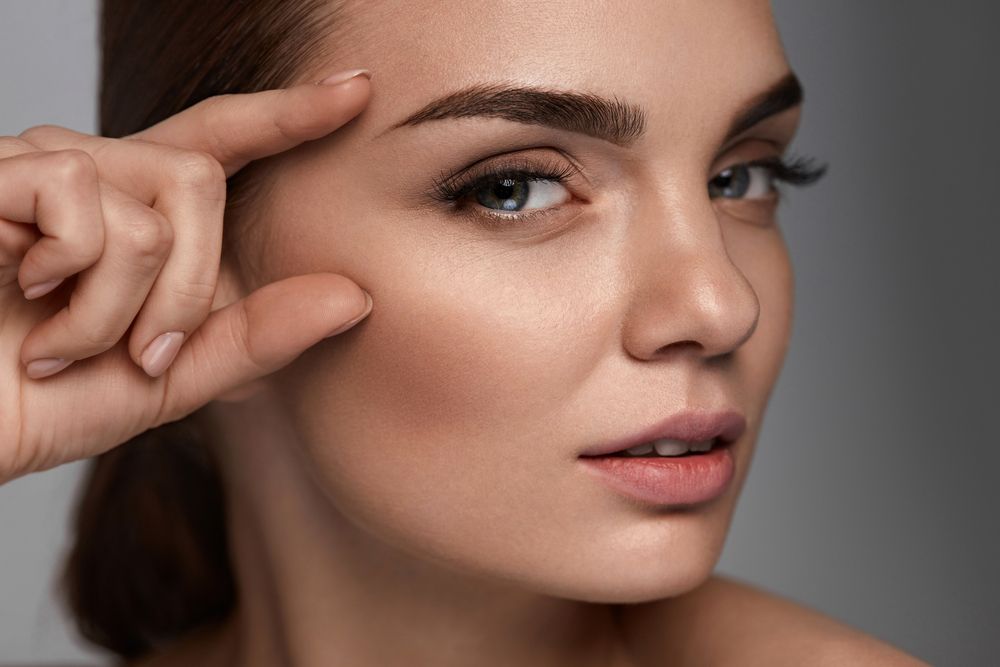 If you want to turn back the clock on aging skin, Radiesse may be just what you need. These injectable dermal fillers add youthful fullness to the face for smooth, natural-looking results lasting over a year.
What Is Radiesse?
Radiesse is an injectable filler that adds volume and fullness to the face. It contains tiny calcium-based microspheres suspended in a gel. Radiesse provides immediate plumping effects lasting up to a year or more.
Radiesse works by stimulating your body's natural collagen production. The calcium microspheres remain under the skin as the gel carrier breaks down. This prompts your body to produce collagen around the microspheres, creating natural, long-lasting filling effects.
What Areas are Treatable With Radiesse?
Radiesse can add volume to many areas of the face, including:
Nasolabial folds (lines from nose to mouth)

Marionette lines (lines from mouth to chin)

Chin or cheek augmentation

Under-eye hollows

Jawline contouring

Temple hollowing

Hands
The filler works well for mild to moderate wrinkles and volume loss. The dense gel formula provides more dramatic volumizing effects than lighter fillers like Restylane.
What to Expect During Your Appointment
The injection process is quick and easy. A thin needle injects Radiesse under the skin of the treatment area. Your provider may massage the area briefly after injection. You may feel pinching or stinging.
However, most patients report little to no discomfort during the appointment. The whole process takes about 30 minutes. You will see the results immediately, with optimal improvement in two to four weeks as the gel settles.
After Treatment: Care and Results
There is minimal downtime associated with these injections. Most patients can jump right back into their routine after getting their injections. You might experience some swelling or redness on the treated areas later in the day, maybe some slight bruising. But that should clear up in a day or two.
Radiesse provides visible results right away that continue to improve over time. Results can last one to two years on average. Your natural collagen production means the plumping effects may improve over the first month and beyond. Patients notice a reduction in wrinkles and restored volume and contour.
Are There Any Side Effects?
The treatment is safe. Yet, like any cosmetic treatment, there can be side effects:
Redness, swelling, and bruising at injection sites

Nodules or bumps under the skin in rare cases

Unevenness or asymmetry from improper placement
Choosing an expert, board-certified dermatologist or plastic surgeon minimizes the risk of complications. Ensure your provider has extensive experience, specifically with Radiesse.
Is Radiesse Right for You?
Radiesse treatment can be a great option for anyone looking for advanced filling and volumizing. It is ideal for those with moderate to severe signs of aging or volume loss who want longer-lasting effects. Make sure to consult an experienced injector. They can determine if you are a good candidate based on your age, skin type, and treatment goals.
Bottom Line
While any treatment carries some risk, Radiesse is very safe when administered properly. Understanding the process, benefits, and potential side effects allows you to make an informed decision.
For more information on Radiesse fillers, visit Maple Eye and Laser Center at our offices in White Plains or Manhattan, New York. Call 914-948-5157 to book an appointment today.
Author:
Date:
2023-11-30
The beauty of the human body is its ability to convert the food we consume into energy and building blocks. What we eat not only fuels our bodies but also feeds each cell, tissue, and organ, including our eyes. This remarkable organ, which allows us to perceive the world around us, can benefit greatly from a well-balanced, nutrient-rich diet.