February Is Age-related Macular Degeneration Awareness Month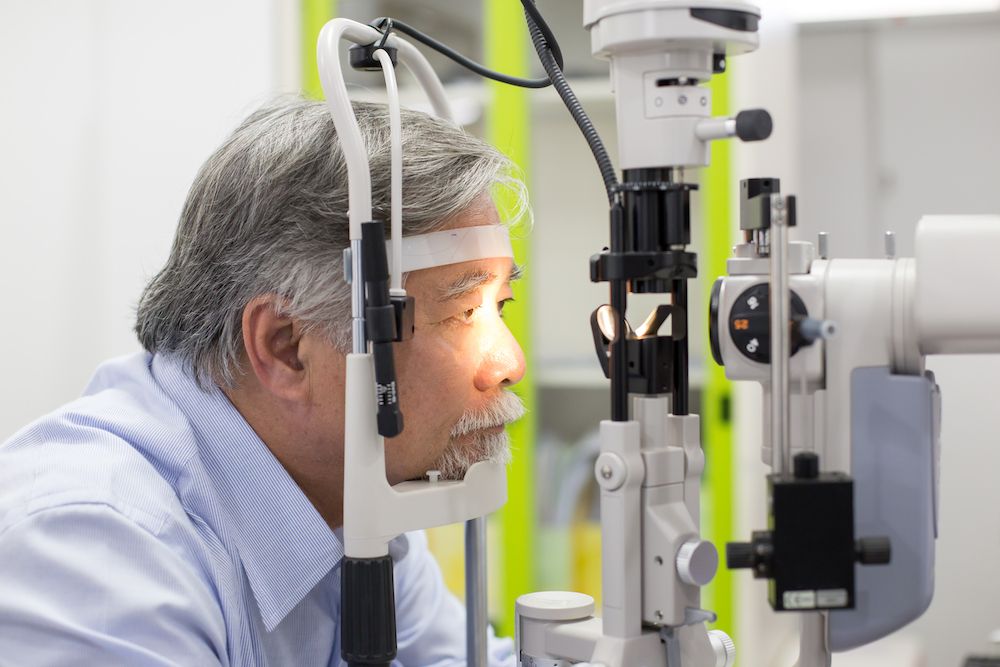 Statistics from Prevent Blindness show that over two million Americans aged 50 and above had age-related macular degeneration in 2020. Age-related macular degeneration (AMD) is an eye disorder affecting your central vision. It can occur in one or both of your eyes.



Its symptoms often appear gradually. These may include straight lines seeming wavy or missing and difficulty seeing in the center of vision. You may also have trouble seeing in dim light.



To help educate the public about AMD, February is the official AMD and low vision awareness month. It is an opportunity to educate people about the different types of AMD and the treatment options. You also get to learn about low vision and other related issues.



Types of AMD
There are two main types of age-related macular degeneration—wet and dry.



Wet AMD
This type of AMD causes more serious and rapid loss of vision. It is also known as advanced neovascular AMD. It occurs when the vascular endothelial growth factor (VEGF) protein facilitates mass growth of blood vessels in the back of your eye.



This can lead to damage in the macula, resulting in central vision loss. According to the National Eye Institute, most eye experts use anti-VEGF injections to treat wet AMD. These medications prevent bleeding and leaking from the blood vessels.



Dry AMD
This type of AMD is the most common and accounts for a big percentage of AMD cases. It occurs because of the appearance of drusen, which are small yellow deposits that appear below the retina. They are an accumulation of retinal waste products.



They can grow, preventing the flow of essential nutrients to the retina. This leads to the demise of the macular cells that process light, resulting in blurred vision. Dry AMD often progresses slowly.



According to the American Academy of Ophthalmology, patients with severe vision loss or lots of drusen can benefit from certain nutritional supplements. A study showed that taking these supplements helps slow the symptoms of dry AMD. These minerals and vitamins include:



Lutein (10 mg)



Vitamin E (400 UI)



Copper (2 mg)



Zeaxanthin (2 mg)



Vitamin C (500 mg)



Zinc (80 mg)



Low Vision Awareness
Low vision is a type of vision loss that is not correctable with surgery, eyeglasses, or contact lenses. Its symptoms include poor night vision, blind spots, and blurred vision. Fortunately, vision aids to assist patients in staying independent are available. Also, specialized training known as vision rehabilitation offers skills for coping with low vision.



Low Vision Aids
If you are experiencing low vision, your ophthalmologist may recommend low vision aids such as:



Telescopic lenses



Large print books, newspapers, and magazines



Tablets and computers



High-intensity reading lamps



Magnifying screens, stands, and lenses



The Takeaway
Besides being the month of love, February is also set aside to highlight age-related macular degeneration. So, it is vital to be well-informed about the condition and the various ways you can minimize its risk. The most effective way for early detection and treatment of AMD is getting regular comprehensive eye exams.




For more on AMD and low vision, contact Maple Eye and Laser Center at our office in White Plains or Manhattan, New York. You can call 914-948-5157 today to schedule an appointment.
Author:
Date:
2023-11-30
The beauty of the human body is its ability to convert the food we consume into energy and building blocks. What we eat not only fuels our bodies but also feeds each cell, tissue, and organ, including our eyes. This remarkable organ, which allows us to perceive the world around us, can benefit greatly from a well-balanced, nutrient-rich diet.