Understanding and Minimizing LASIK Side Effects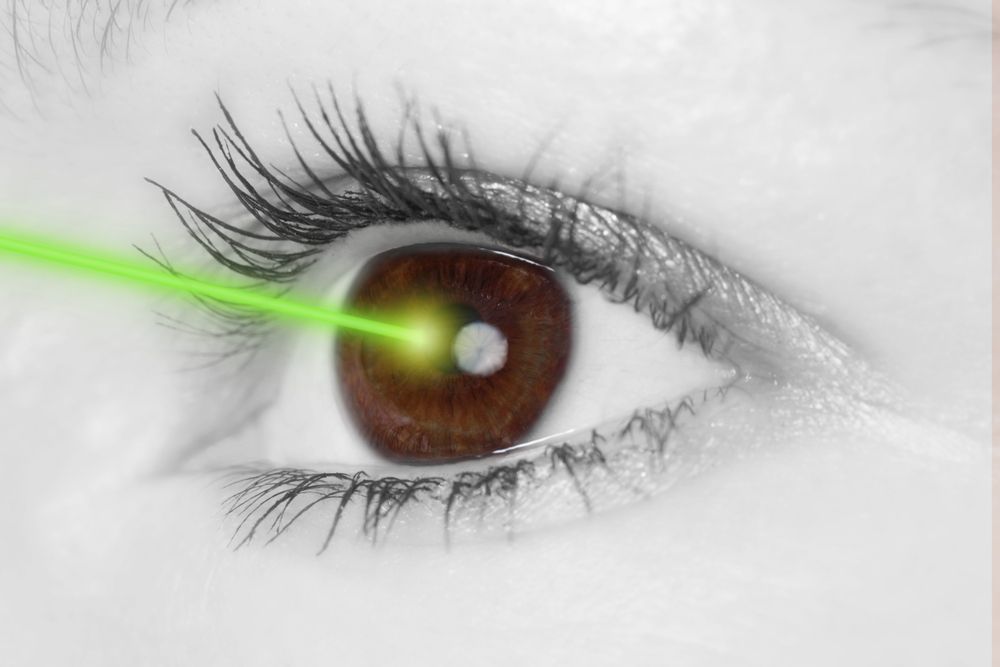 Suffering from nearsightedness, farsightedness, or astigmatism can be frustrating. Most people would prefer to enjoy clearer, sharper vision without visual aids like glasses or contact lenses. At Maple Eye and Laser Center, our experienced ophthalmologists offer LASIK, or laser in situ keratomileusis surgery, to efficiently correct refractive errors for enhanced vision. While this popular surgery is highly effective and very safe, it does carry certain risks. Read on to learn more about LASIK side effects and what we do to minimize them at our White Plains ophthalmological practice.
What Happens during LASIK?
Before your procedure, Dr. Kornstein will assess your candidacy by examining your eyes, reviewing your medical records, and discussing your concerns. If you decide to proceed with this surgery, we will begin by using wavefront technology to create a model of your unique eye. On the day of your LASIK surgery, Dr. Kornstein will transmit this information to our computerized system to perform your customized procedure. He will begin by incising a circular corneal flap, which he will open to access the underlying tissue. Dr. Kornstein will then modify your corneal stroma with our excimer laser to improve its shape and enhance your vision. Finally, he will place the flap back over your eye, where it will eventually heal back into place. LASIK typically takes about 10 minutes to complete.
Common LASIK Side Effects
As your eye heals and adapts to LASIK, you may experience certain side effects, including:
Numbness. Your eye may feel numb for several hours following LASIK due to the topical anesthesia used.
Grogginess or fatigue. As your body accommodates to the surgery, you may feel tired or disoriented. These side effects may be worse if you opted for sedation or anesthesia (which most patients do not require).
Glare, starbursts, halos, or other light sensitivity issues.
Poor night vision.
Dry eyes (if you suffer from dry eyes before LASIK, Dr. Kornstein may recommend treating this condition before undergoing LASIK, since this procedure can exacerbate dryness).
Fluctuating optometric prescriptions, since it may take several months for your eyes to adjust to their new shape.
Reduced contrast sensitivity.
Corneal flap complications, if your tissue does not heal appropriately.
Loss of best-corrected vision. In certain rare cases, your post-LASIK eyesight may not be as sharp as your vision was with aids such as glasses or contact lenses. It is also possible for LASIK to over- or undercorrect your eyesight, which could necessitate revision surgery.
If you experience any of the above, feel free to contact our office for advice.
Reducing Your LASIK Risks
One of the best ways to reduce your LASIK risks is to work with a qualified, experienced ocular surgeon. Dr. Kornstein has provided this procedure for many patients, so he understands it well and can help minimize your chances for side effects. We also use the wavefront 3D modeling system to create a detailed, individualized surgical plan, which can make LASIK more precise and thereby reduce the incidence of side effects such as light sensitivity or loss of best-corrected vision. You can further optimize your LASIK results and recovery by conscientiously following Dr. Kornstein's pre- and post-operative instructions.
Contact Maple Eye and Laser Center
If you'd like to learn more about LASIK or find out if you may qualify for this procedure, contact Maple Eye and Laser Center today to schedule a consultation with Dr. Kornstein. We look forward to helping you enjoy sharper vision.
Author:
Date:
2023-11-30
The beauty of the human body is its ability to convert the food we consume into energy and building blocks. What we eat not only fuels our bodies but also feeds each cell, tissue, and organ, including our eyes. This remarkable organ, which allows us to perceive the world around us, can benefit greatly from a well-balanced, nutrient-rich diet.