PRK & LASEK Surgery in White Plains & Manhattan New York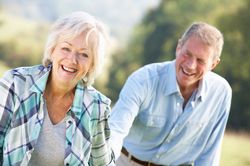 LASEK & PRK Surgery to Correct Your Vision
We offer a wide range of surgical treatments to suit every patient's unique needs. In addition to LASIK, Dr. Howard S. Kornstein performs PRK and LASEK at our White Plains and Manhattan offices. PRK and LASEK correct astigmatism, myopia (nearsightedness), and hyperopia (farsightedness). These procedures work in much the same way as LASIK and have similarly successful outcomes. They also offer their own unique benefits: they are blade-free procedures, and are well suited to patients who have thin corneas. To learn more about your laser corrective surgery options, call our office today to schedule a consultation.
Determining Which Procedure is Right for You
Dr. Kornstein will personally meet with you during your laser vision correction screening appointment to determine if PRK, LASEK, or LASIK is right for you. By meeting with the surgeon who will be performing your surgery during the initial consultative appointment, you can feel confident that the most suitable course of treatment was recommended.
Howard Kornstein of Maple Eye and Laser Center offers PRK and LASEK treatment to correct nearsightedness, farsightedness, and astigmatism. PRK and LASEK procedures both involve the removal of a thin epithelial layer of the cornea, rather than creating a cornel flap as in LASIK surgery. While PRK completely removes this outer layer and allows it to regrow after surgery, LASEK places this epithelial layer back onto the eye to complete the procedure.
PRK versus LASIK
The surgical procedure for PRK is only slightly different than LASIK. Both reshape your eye's cornea to improve its ability to refract and process light. In LASIK, we use a femtosecond laser to create a flap in the cornea, the transparent outer layer of the eye, which we replace after modifying the underlying tissue to correct your vision.
In PRK, we remove the epithelial (outer) corneal layer completely. This provides increased access to the underlying stromal layer. The outer layer grows back over the surgery site, resulting in a slightly longer recovery time and a slightly greater risk for infection. However, PRK has no risk of flap complications and a lower risk of irreversibly removing more cornea than necessary.
PRK Surgery
Prior to PRK surgery, Dr. Kornstein will meet with you to keep you informed and comfortable. After applying numbing eye drops, he will remove the center of your outer cornea with a buffing device or alcohol solution. Next, a precise laser will be used to modify the shape of your cornea. As in LASIK, this process is computer-controlled and very accurate. Once the cornea is reshaped, your surgeon will place a contact lens that will act as a bandage while your eye heals. Your cornea should grow back in about five days, at which point you will return to our office so Dr. Kornstein can remove the lens and check your eye. The surgery usually takes less than half an hour. After your PRK, it may take several weeks for your vision to improve and several months for it to stabilize completely.
LASEK Surgery
Instead of creating a flap or removing the outer corneal layer entirely, LASEK involves creating a circular capsulotomy and removing the outer layer of the cornea. This epithelial layer is preserved and placed back onto the eye after the procedure is complete. LASEK requires a much thinner incision than LASIK, making it a good option for patients who do not qualify for LASIK because their cornea is too thin. LASEK has a similar recovery time to PRK and offers similar advantages. If your underlying tissue needs more reshaping, or if you lead an especially active lifestyle that could dislodge a corneal flap, LASEK may be the right choice for you.
Learn More about Laser Surgery
If you don't qualify for LASIK or are concerned about corneal flap complications, PRK or LASEK are excellent alternatives. To learn more about our laser surgery options or create a customized treatment plan with one of our surgeons, call our office today and schedule a consultation.
GET IN TOUCH WITH US
914-948-5157
Mon

day

8:00am - 5:00pm
Tues

day

11:00am - 7:00pm
Wednes

day

8:00am - 5:00pm
Thurs

day

8:00am - 5:00pm
Fri

day

8:00am - 5:00pm
Satur

day

By Appointment Only
Sun

day

Closed
Available for Emergencies
Please contact us if you have a question, or would like to schedule an appointment. We look forward to hearing from you soon.