White Plains and Manhattan New York Juvederm Injections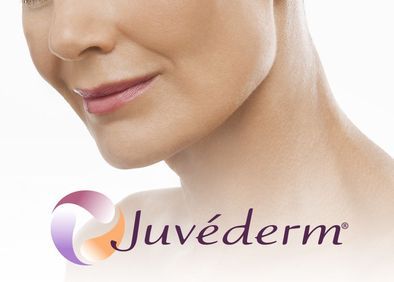 JUVÉDERM® Can Significantly Reduce Facial Lines and Create a Smoother, More Youthful Appearance
Patients who are exploring treatments to reduce the appearance of facial lines and wrinkles are finding great success with the injectable fillerJUVÉDERM®. At Maple Eye and Laser Center in White Plains, NY,
our highly acclaimed staff
use JUVÉDERM® treatments to add volume to deep facial lines, reduce the visibility of scars, and create a more youthful appearance. While there are many popular injectable treatments available today, JUVÉDERM® offers the unique benefit of maintaining its effects for up to a year. Comparable procedures, while producing satisfying results, may begin to lose their effects after three to four months.
JUVÉDERM®: Naturally Occurring Ingredients
JUVÉDERM® consists of a substance that is naturally produced by the human body called hyaluronic acid. This substance acts as a lubricant in the eyes and joints, and is also a natural anti-inflammatory. Hyaluronic acid is concentrated in the spaces between skin cells, where it provides moisture, volume, and firmness. As we age, the level of hyaluronic acid in our bodies begins to decrease, and we start to notice signs of aging. Treatment with JUVÉDERM® can restore a more youthful appearance by:
Helping the facial skin retain moisture and softness.
Adding volume to the skin, which is the key to maintaining a youthful look. When we lose volume with age, the skin begins to sag.
Additionally, because JUVÉDERM® is comprised of a substance that occurs naturally in the human body, allergic reactions are rare.
JUVÉDERM® vs. BOTOX® Cosmetic
BOTOX® Cosmetic is one of the most widely used and recognized injectable treatments on the market, and like JUVÉDERM®, it is effective for achieving a variety of goals. While BOTOX® Cosmetic and JUVÉDERM® both significantly improve the appearance of wrinkles and fine lines, they are very different products.
"JUVÉDERM® is a quick, virtually risk-free treatment that takes less time than a manicure, and results may last for up to a year."
BOTOX® Cosmetic contains botulinum toxin. When a small amount of this protein is injected, it blocks nerve signals that control facial muscles. This temporary paralysis causes wrinkles to relax and soften, working most effectively on the forehead, crow's feet around the eyes, and frown lines near the mouth. While BOTOX® Cosmetic provides rejuvenation through the relaxation of specific muscles, JUVÉDERM® restores volume to the skin.
Restoring Youthful Appearance with a Simple Procedure
The entire JUVÉDERM® procedure can be completed in 15 to 30 minutes. Patients have scheduled appointments during their lunch hour, on the way home from work, or while kids are at soccer practice. After treatment, patients can simply resume their normal activities. Immediately following the procedure, you may experience mild to moderate side effects, such as redness, tenderness, firmness, swelling, appearance of bumps, bruising, itching, and discoloration at the treatment site. These side effects tend to be very brief and subside on their own. As with all skin injection procedures, there is a risk of infection. The best way to minimize risks associated with JUVÉDERM® and other injectable cosmetic treatments is to choose an excellent doctor. Our patients consistently report that our doctors provide gentle, effective treatment with outstanding results.
Contact us to Experience the Benefits of JUVÉDERM®
If you have been considering JUVÉDERM® treatment, please schedule an appointment to meet with one of our skilled doctors and determine a treatment plan that is right for you. JUVÉDERM® is a quick, virtually risk-free treatment that takes less time than a manicure, and results may last for up to a year.
GET IN TOUCH WITH US
914-948-5157
Mon

day

8:00am - 5:00pm
Tues

day

11:00am - 7:00pm
Wednes

day

8:00am - 5:00pm
Thurs

day

8:00am - 5:00pm
Fri

day

8:00am - 5:00pm
Satur

day

By Appointment Only
Sun

day

Closed
Available for Emergencies
Please contact us if you have a question, or would like to schedule an appointment. We look forward to hearing from you soon.