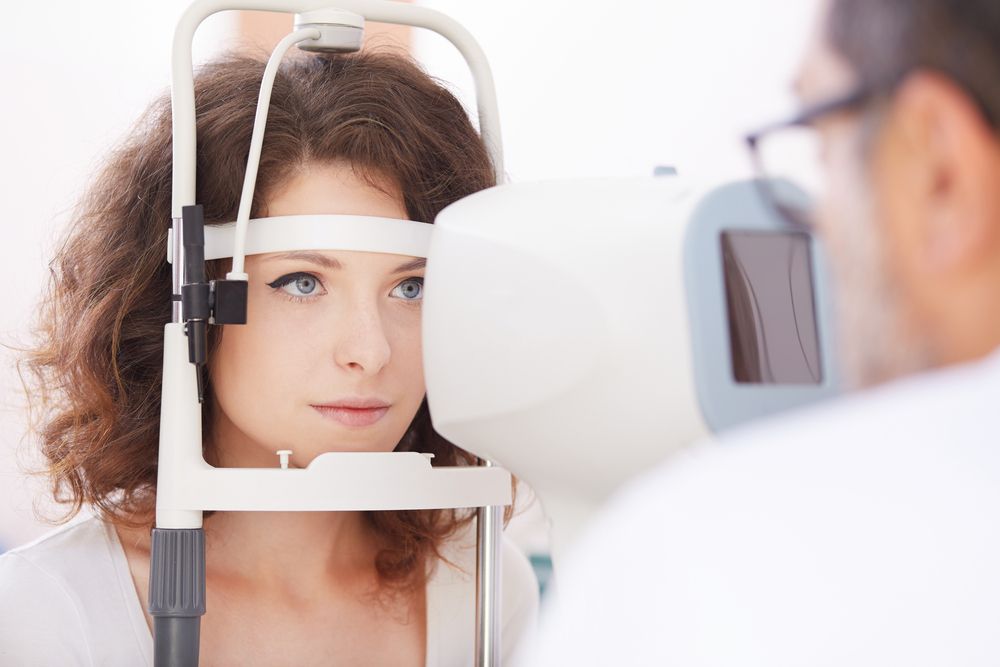 When it comes to the care of your eyes, not all eye doctors are equal. However, understanding the difference can help you make the best decision for your care. Typically, there are optometrists, and then there are ophthalmologists. Understanding what an ophthalmologist can help you make the most out of your next eye appointment.
What is an Ophthalmologist
Ophthalmology specializes in taking care of the eye by addressing the conditions of the eye and all diseases of the eye. This means that if you are having an issue with your eyes, you should see an ophthalmologist every time.


What Conditions to Ophthalmologists Identify?
Ophthalmologists study any number of diseases or conditions associated with the eyes. However, some of the most common issues that we see at Maple Eye and Laser Center are:
Cataracts – issues associated with a cloudy lens that is hindering your vision.
Dry eyes – a number of issues can cause dry eyes, but this condition has an effect on your body's ability to produce and maintain the natural lubricant of your eye.
Diabetic retinopathy – a condition associated with diabetes where the internal pressure of the eye is abnormally high. This can damage the structure of the eye and threaten your vision.
Macular degeneration – this issue is commonly associated with natural aging and can potentially destroy your vision.
Flashes/Floaters – this issue can be caused for a number of different reasons but is often associated with aging and the development of objects in the vitreous fluid of your eye.
What Else do Ophthalmologists Do?
In addition to working with specific diseases and eye issues, ophthalmologists can perform a variety of different tests and routine exams for your eyes. This includes vision checks, contact lens fittings, and laser vision correction. In fact, due to their specific knowledge of eye diseases and conditions, ophthalmologists are specifically suited to conduct in-depth eye exams that can address advanced issues that optometrists may not be able to cover.
What to Expect
At Maple Eye and Laser Center, when you schedule an exam with one of our talented ophthalmologists, you can expect that you will get the world-class service that we have become known for. Our staff will conduct a detailed family and medical history to ensure that we understand all of the possible background associated with your vision issues.
In addition, we will conduct a thorough eye exam. The specific benefit of an ophthalmologist is the ability to see, diagnose, and develop a treatment plan for any of the issues that are discovered during your eye exam.
During your routine eye exam, if there are any issues, we can conduct more thorough testing to ensure that you receive an accurate diagnosis. In addition, we can discuss the severity of any conditions and work through a variety of treatment options so you can fully understand what the next steps are.
At Maple Eye and Laser Center, we never want to deliver bad news but not be able to offer possible solutions for you at the same time. We recognize just how difficult it can be to have to wait any longer than necessary to find out how serious an issue is.
If you just need an eye exam to update your prescription, our staff can make sure that it is completed too.
Overview
At Maple Eye and Laser Center, our comprehensive ophthalmology approach offers better service than standard eye exams. Our staff has extensive training, experience, and tools to diagnose and treat a wide variety of eye conditions properly. If you want to see the difference that our staff can make in your vision treatment, call today to schedule an appointment.
GET IN TOUCH WITH US
914-948-5157
Mon

day

8:00am - 5:00pm
Tues

day

11:00am - 7:00pm
Wednes

day

8:00am - 5:00pm
Thurs

day

8:00am - 5:00pm
Fri

day

8:00am - 5:00pm
Satur

day

By Appointment Only
Sun

day

Closed
Available for Emergencies
Please contact us if you have a question, or would like to schedule an appointment. We look forward to hearing from you soon.