Belotero Balance Injections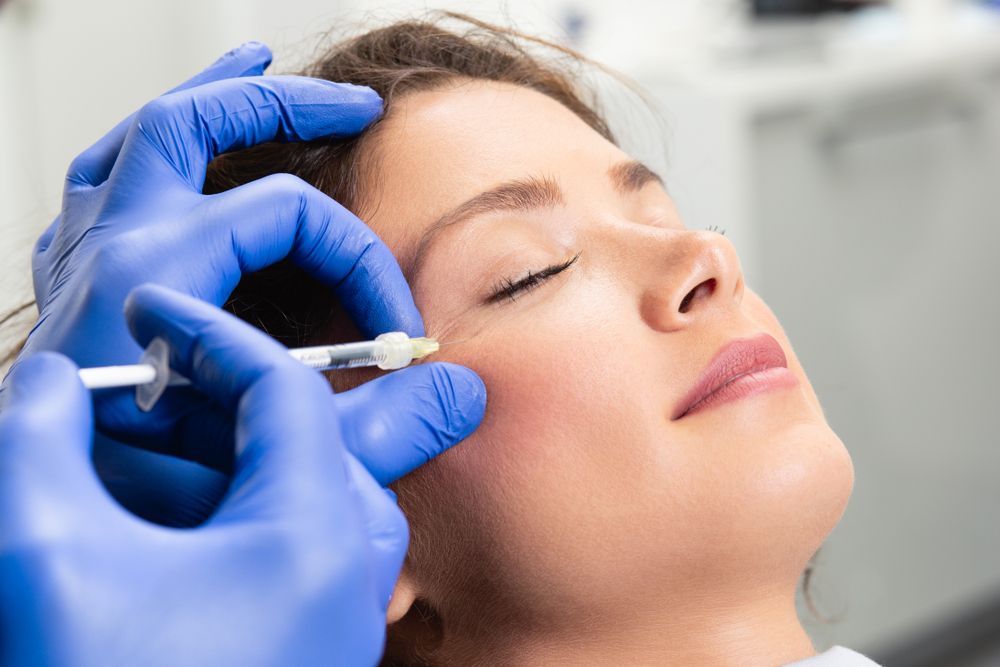 Belotero Balance Injections are a dermal filler that is used to treat visible wrinkles and folds in the skin in the face. These treatments are injected into targeted areas. The makeup of the filler has a hyaluronic acid base.
Hyaluronic acid is naturally found in your body, so it won't cause additional irritation. This acid also binds with water, so when it is injected into the skin, it gives the appearance of smooth and plump skin. Belotero is not a permanent solution, and over time, the hyaluronic acid is absorbed and processed by the body.
How the Procedure is Done
When you schedule your initial consultation, our professional staff will collect your patient history. This history will be reviewed to ensure that you are a good candidate. If there is a concern, your doctor will discuss the concern to see if you should still undergo the treatment or if there are other options for you to consider. A critical component of the patient history is to ensure you document any allergies and your current medications.
While most of the Belotero products contain lidocaine to help reduce or eliminate unpleasant sensations during your application, you can also ask your doctor to apply a topical anesthetic to further numb the area.
Before you are given treatment, the doctor will map out the area to be treated with a marker, and then use an antiseptic to thoroughly clean the application site and reduce the chance of an infection. Once the doctor is satisfied with the cleanliness of the site, they will inject Belotero and gentle massage the area to spread the filler around. Spreading the injection around will also give a more natural finished look.
The number of syringes your doctor will need, and the length of the procedure can vary greatly with every patient. Most patients finish their procedures between 15 minutes and 1 hour. After your treatment is completed, you'll be released to go home. Sometimes, doctors will suggest a touch-up treatment to ensure that you receive your desired look.
Where Belotero is Used
Belotero was specifically designed to be used in the nasolabial folds. However, it is also a great option for:
• Filling in lines around the mouth, eyes, and nose
• Reducing or eliminating bags under the eyes
• Getting rid of forehead wrinkles
• Contouring jawline and cheeks
• Fixing small or minor nose bumps
• Treatment of some scarring left by acne
• Increasing the volume of the lips.
What are the Side Effects?
Belotero is considered a safe treatment. However, there is always the chance that your body won't respond perfectly to the treatment. Some of the most common side effects include
• Tenderness
• Bruising
• Redness
• Swelling
More rarely, these side effects are seen:
• Dry Lips
• Numbness
• Bumps or lumps at the application site
• Discoloration
• Skin hardening
In some rare cases, Belotero has also been linked to:
• Permanent scarring
• Stroke
• Blindness
Most of the more severe side effects were also lined to physician's who were not adequately trained or lacked the proper technique to administer the treatments. This means that it is especially important to ensure that your provider has the experience and knowledge that you trust.
How Long Belotero Balance Lasts
Different Belotero mixtures have different amounts of time that they typically last. Typically, Belotero balance lasts for about six months when it is used for the treatment of mild to moderate lip lines or for lip enhancement.
Overview
If you're considering any products to reduce the appearance of fine to moderate wrinkles, contact our offices today and schedule a consultation. The sooner you let our staff know that you are considering Belotero Balance, the faster we can get you the look that you've always wanted.
GET IN TOUCH WITH US
914-948-5157
Mon

day

8:00am - 5:00pm
Tues

day

11:00am - 7:00pm
Wednes

day

8:00am - 5:00pm
Thurs

day

8:00am - 5:00pm
Fri

day

8:00am - 5:00pm
Satur

day

By Appointment Only
Sun

day

Closed
Available for Emergencies
Please contact us if you have a question, or would like to schedule an appointment. We look forward to hearing from you soon.